Our Mission
The ADAPT mission is to provide the most accurate training in a low stress environment. You will receive hands-on experience in a modern dental office. While the course relies heavily on your participation, we pride ourselves on delivering excellent, one on one clinical experience. Our interactive curriculum includes video presentation, in-class engagement, as well as print resources. In-class hours will be focused on real life, hands on experience, and a deep understanding of why we do what we do.
Our Program
The ADAPT program is designed to give the student everything they need to obtain their dream job in the dental field. With the proficiencies you acquire while at ADAPT, your resume will jump to the top of the stack! You will not only learn how to take impressions, but you will learn how to take impressions comfortably and accurately on every patient. You will not only learn how to make a temporary crown, but you will learn how to make a temporary crown with sealed margins, accurate contacts and correct bite. While this may not mean much to you yet, it will speak volumes when interviewing for your first job.
Our Leaders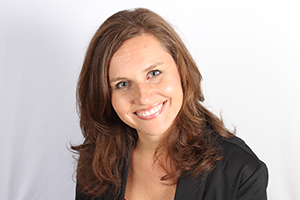 Jen Brott, CDA, EFDA
Founder/Director/Instructor
Jen Brott is the Founder, Director, and Lead Instructor of the Adapt Academy of Dental Assisting and Professional Training. She has over 25 years of chairside dental experience. She started out as a registered dental assistant, then quickly moved on to become a certified Dental Assistant. Also receiving a Radiology certificate, and passing the boards to obtain the title of Expanded Duties Dental Assistant. Next, Jen followed up with her Coronal polishing, sealant, and Nitrous monitoring license. She has dedicated a large portion of her career teaching new dental assistants to be the best they can be. Jen's passion for teaching and her dedication to the dental field drove her to launch The Academy of Dental Assisting and Profesional Training. Jen enjoys photography in her spare time, and spending time with her three children and husband of 20 years.
---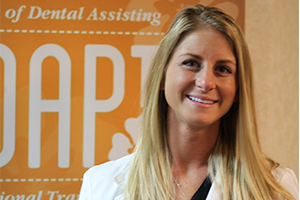 Kadie W., CDA, EFDA
Instructor
Kadie has been in the dental field since 2009 when she graduated from IMDT with her dental assisting certificate. She has her CDA, coronal polishing certification along with nitrous monitoring certification. She graduated from Sinclair in 2012 where she studied to become an EFDA. Over the years she has worked in pediatrics, orthodontics, cosmetic and general dentistry. She has a passion for taking great care of her patients and ensuring that they love their smile and have an overall great experience while in the dental office. In 2017 she joined ADAPT as an instructor to help pass along her knowledge and love for the dental profession. In her spare time she enjoys spending time with her 4 children and her husband.
---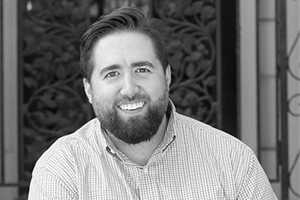 Cole R., ESQ
Professional Training Leader
---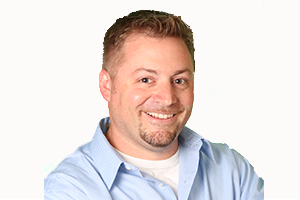 Doug B.
Director of IT & Marketing/Administration
Doug has over 20 years working in the field of Information Technology and software development.
He's happy to assist students with any and all technology related issues.