Orthodontic and Digital Scanning
Orthodontic and Digital Scanning - 14 week Orthodontic Dental Assisting Program
Take This course
This is the entry level program for beginners. Start here, and within 14 weeks be prepared for an entry level job as a chairside or Orthodontic assistant.
Learn the skills you will need to work as a chair-side dental assistant. Description
The course is meant to train an individual on the entry level basics of being an Orthodontic Dental Assistant or to expand the skills of a chairside Dental Assistant.
The course lasts for 14 weeks, with 8 class/clinical hours per week. 
No Experience Necessary
Our hands-on approach will prepare you for treating patients in no time! No two people learn the same, so ADAPT caters to various learning styles to ensure your success. Our classes are held in our state of the art, and conveniently located dental practice where our students can learn about the most current advancements and equipment in dentistry. Apply online today and begin your new career in just 14 weeks. Our interactive learning environment where questions and dialogue are encouraged is a comfortable and safe place for you to master your new skills.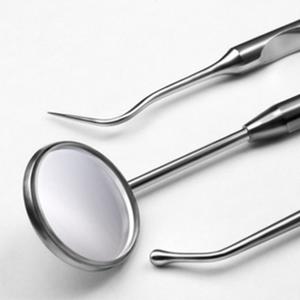 Becoming a Dental Assistant is an excellent investment in your future. Dental Assisting employment rates are projected to increase nationally by 19% through 2026. Source: US Department of Labor, Bureau of Labor Statistics, www.bls.gov
See some common questions other ADAPT students have asked by visiting the Frequently asked question section.
ADAPT Dental Assisting Graduates will receive a two year CPR Certification through the American Red Cross and an Ohio Radiology Certificate. Upon completion of this 14 week program with 8 externing hours, you will receive a program completion certificate.
ADAPT Dental Assistant graduates receive practical hands-on training in:
Dental Charting
Dental Terminology
Four-Handed Dentistry
Patient Records
Patient Education
Digital Dental Radiology
Instrument Transfer
Whitening tray fabrication
Placement of tofflemire bands and other contact systems
Science behind dental bonding materials
Computer Charting
Provisional restorations(temporaries)
Restorative Materials
CPR certification
Resumes, and Interview Skills
Hippa Compliance
OSHA Compliance
Infection control
Oral Evacuation
Pouring study models
Sterilization techniques and procedures
Looking for an edge? Come to the ADAPT Dental Assisting School!
Continue your education and build your foundation through the Beyond the Basics Program. Designed as an extension of the Mastering the Basics Program. A simple way to increase your value for current and future employers.